The sharp decline in U.S. home prices continues. The past two monthly rates of change represent the most significant deceleration in the index's history. All three composites declined as did prices in each metropolitan area. The notable exception was Miami, where prices remain elevated. 30-Year Fixed Mortgage Rates were 5.4% during this report; now, they are notably above 7%.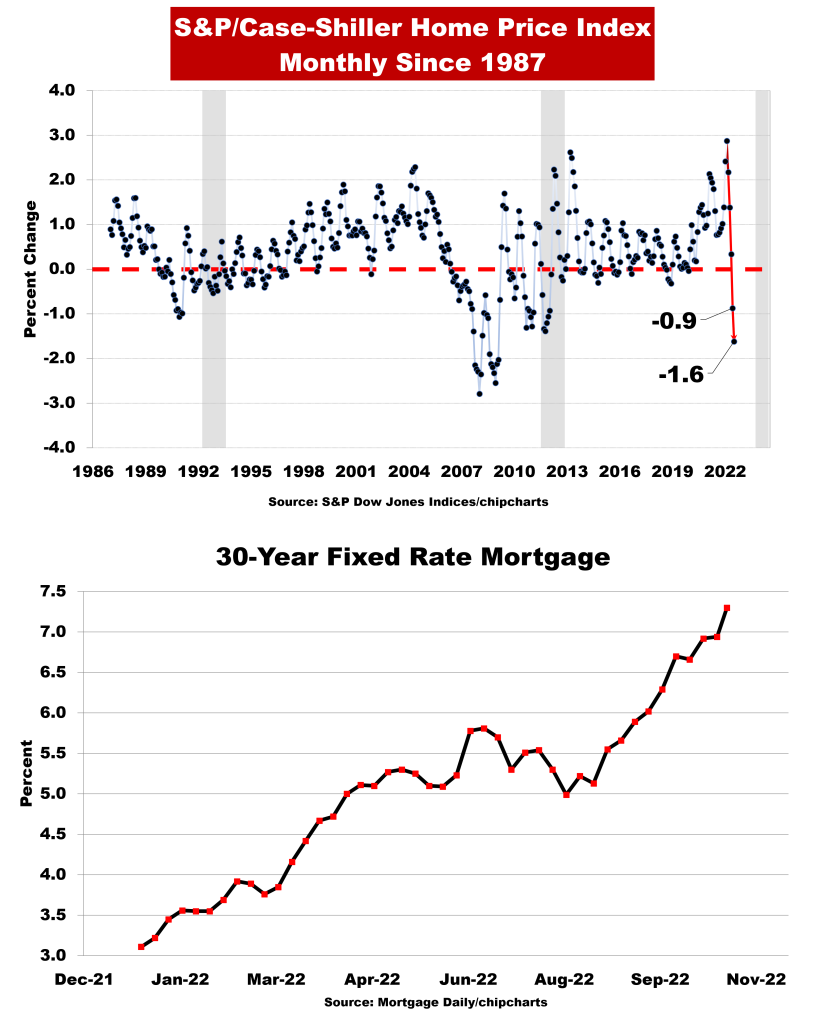 Disclosure Any views, thoughts, and opinions expressed within this communication contains subjective opinions, and do not reflect the official policy or position of 1st Discount Brokerage, Inc. Information is for educational purposes only and does not intend to make an offer or solicitation for the sale or purchase of any specific securities, investments, or investment strategies. Investments involve risk and are not guaranteed. Past performance is no guarantee of future results. 1st Discount Brokerage, Inc. is a licensed FINRA Broker-Dealer and Registered Investment Advisor.
Securities offered through 1st Discount Brokerage, Inc., Member FINRA/SIPC.